Security systems are put in place to protect what's important. It is therefore essential that distributors, resellers, installers and customers have absolute confidence in the technology they are using. Eaton provides security systems with this principle embedded in every aspect of research, development, independent testing, manufacture, service and support. Quality, reliability and resilience are designed into Eaton's Scantronic products at the outset.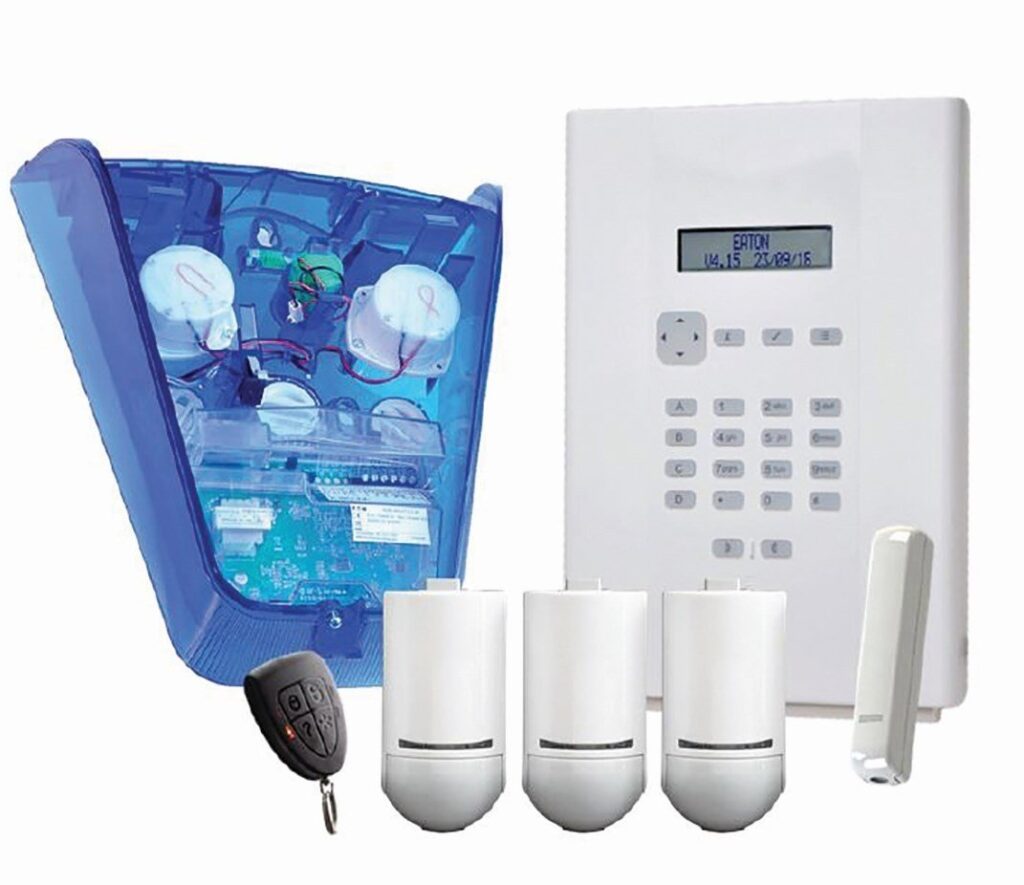 The Product range
Scantronic's clear and concise i-on family makes it easy to choose the best product combination, whatever the size and type of application.
This pack includes the two best suited products for the EWS channel:
– i-on10 is an entry level product provides a small wired panel for the installer whose preference is to install a traditional wired system.
– COMPACT is a 20 zone radio panel featuring an integrated keypad – simple to install and easy to use.

Eaton's SecureConnect™

A smart security management system for residential and commercial buildings, SecureConnect enables remote monitoring of the latest IP intruder alarm devices via a user-friendly interface. SecureConnect delivers the control and convenience of smart security, reinforced by class-leading protection against digital threats, ensuring end users and installers remain securely connected to what matters most.

Eaton are dedicated to establishing cyber-secure processes and innovating technologies that make trusted connections work. In July 2020, the security alarm panels that connect to SecureConnect became the first in the market to be third party accredited to UL:2900-2-3 level 3.
Get in touch for Wholesale Pricing